I generally try to figure out wierd things.. like today i was wondering how much time i can go without talking to any one… The only way i could do something like this could be is to take a walk.. coz the others choices are always involving me with conversations with strangers i dont care to talk to …Like if i choose to take a vehicle.. i entangle myself and get lost in the millions of left's and right turns of this city.. so i need to "talk" to some stranger who willingly/or not-so-willingly offers help and gives me directions..
So no driving.. for sometime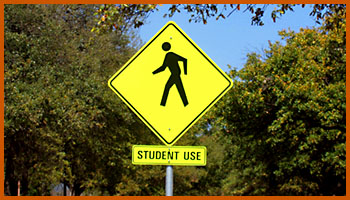 Or if i take a bus.. I would need to get my fare charged by the bus conductor who is looking for innocent souls to pack them into the already water-packed containers(buses).. no buses either
The Other alternative is going out with friends.. Who many a time rnt interested in somethings i do 🙂 . so out of Question !.
So the solution had to be in the walk where in i am not to be disturbed by any individual.. I wanted to mobile blog from my mobile phone so i am searching for the same. I quite feel like writing as my creative ideas result from real live instances from people or not-so-real-life imaginary things that i see.. Maybe its my mind doing the tricks.. Sometimes it does happen. I just am waiting for the day my computer/robot sitting at home handles all these things for me.. I wish the technology would come/be-adopted faster in india.
As in the first case i can use my ancient mobile phone to automatically inform if its the left or right.. to guide me to my destination. There are some very good websites which already provide quite the information.. Some of them are listed here
Or May be Google Moon for those travelling to the Moon 🙂
So i can take my scooter for drives and never get lost. or maybe get alerted when lost 🙂
And if i wanted to take a bus i wish i could e-charge my fare and get over the hurdle of passengers . of them the most unlucky to be is me . As it always happens u stand beside a seat for such a long time waiting for the guy to getup.. it never happens. But when i shift over to another seat-side for standing.. this guy gets up and i loose the seat. Thats the height of frustration experienced by and lot more others here in India. Neverthless it is a lot of fun to have all this.. I just dont feel like running away from all this to some spic 'n' span clean country.. and loose my values for sometime..
So the walk wasn't bad.. it gave me new understandings… new view to the whole society.. (blah.. blah .. blah).. it was a good exercise which made me feel dead tired.. But i will definitely do more walking now..